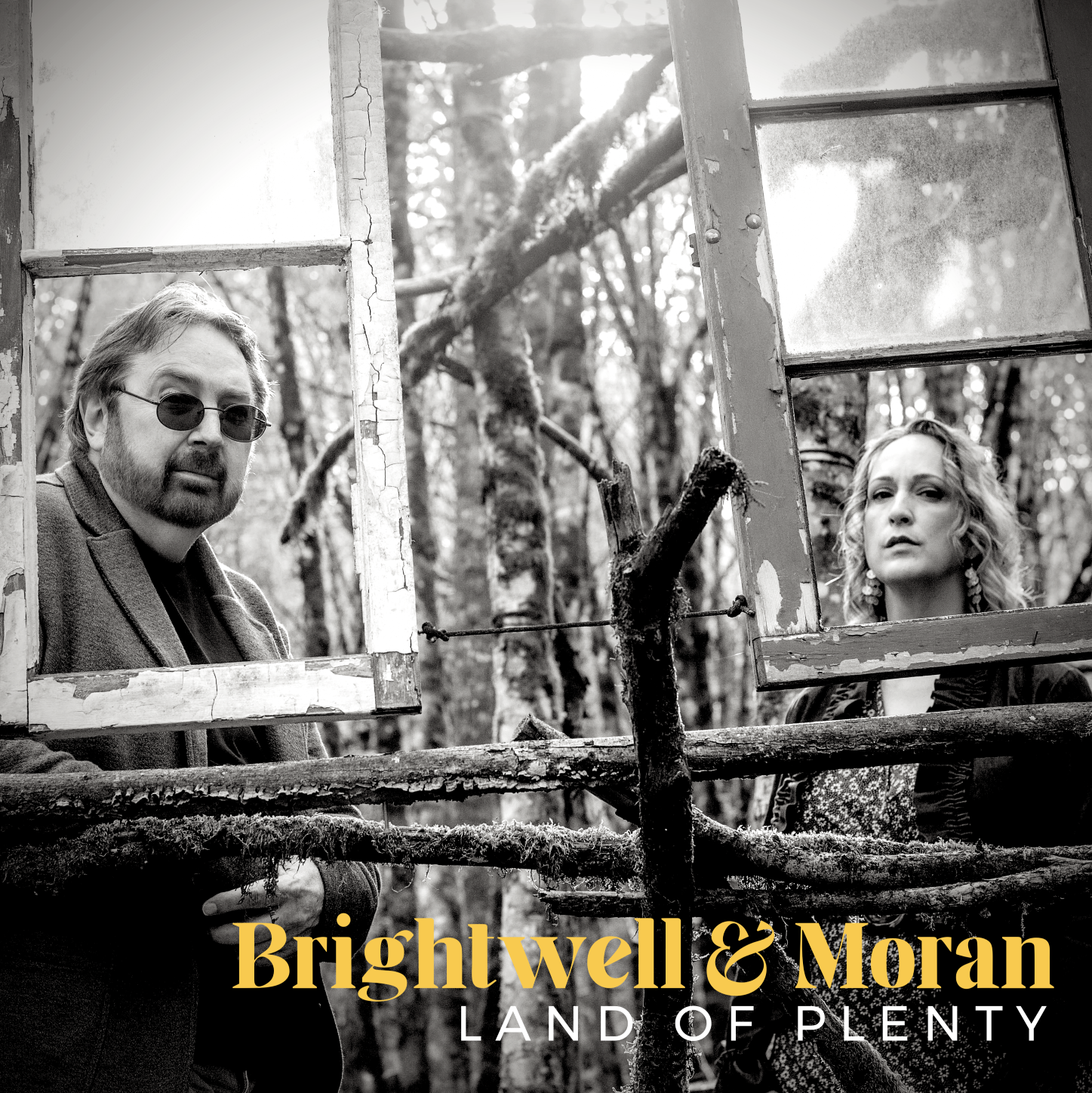 Brightwell & Moran announce the release of their 3rd EP entitled "Land of Plenty". Their latest EP was written mostly over Zoom at the height of the pandemic. This collection of songs reflects both the difficult times and hopeful moments of that historic period. 
It was initially released as singles in late 2022, with the full EP plus bonus track out in the spring of 2023.  Produced by Dean Baskerville (Sheryl Crow, Pink Martini, Everclear), the sound is a sonic departure from prior releases. Jangly acoustic guitars and solid vocal harmonies are still present, but now electric guitars and strings flesh out the arrangements, with plenty of "ear candy" for those listening on headphones.  
"River Flow" is a country rock anthem about letting go of life's expectations to be exactly where you are.  "100 Pair of Wings" is a folk ballad that looks to birds as teachers and guides through our grief.   "Girl in Hollywood" sees our dreams on the big screen and encourages us to go after them.  "Land of Plenty" traces the difficult and momentous events of 2020. "Lovely Day" imagines the contours of a perfect day, when the pandemic was finally over and we could see each other's faces again.
Brightwell & Moran's unique blend of rock, country, folk and Americana can be heard throughout the EP, and sometimes all within a single song. Kelly Brightwell and Woody Moran form a duo that crafts their own distinctive place in the industry, and they take yet another leap forward with their new offering!