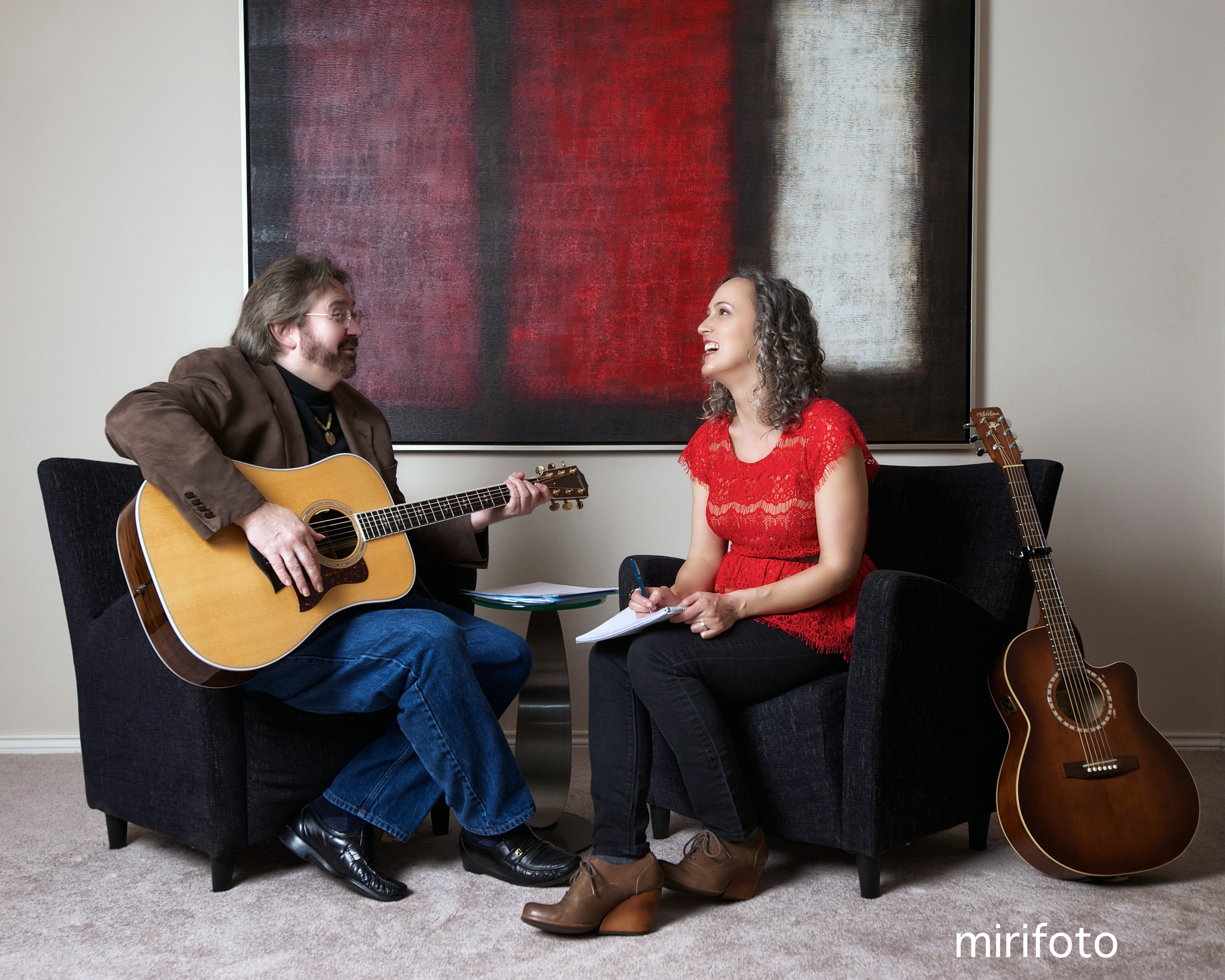 The Kelly Brightwell & Woody Moran song co-write is starting to take on a new life as a recording and performance project under the name,
Radio Stranger
. As previously reported a new five song EP has been recorded at Rob Stroup's
8 Ball Studio
and is currently being mastered by Ed Brooks at
RFI Mastering
in Seattle, WA. A CD Release Show is scheduled for Saturday, April 2, 2016 at Cafe Artichoke in Portland, OR. But first... we need a photo or two. Kelly quickly rejected my idea of a selfie and brought in Miri and Darka from
Mirifoto
. Kelly had worked with them before and I quickly understood why she wanted them to do our photos. These two rock!
Let me just say this, we had such a great time with Miri and Darka and we can't recommend them highly enough. It was a long session, partly because we kept coming up with cool photo ideas. Kelly and I played some songs to try and capture a little of the songwriting enthusiasm we share when writing together. This is a photo while we were goofing around with a few songs. After Miri and Darka had packed up and taken off, Kelly said, "I had no idea that smiling was such hard work."