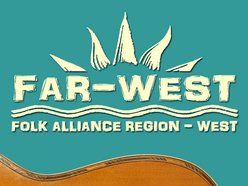 Chosen out of hundreds of the best folk and americana performers in the United States, Radio Stranger was awarded one of the twelve performance slots at Far-West 2017.
Folk Alliance Region-West (FAR-West) is proud to announce this year's selection of performers in the juried Official Showcase concerts at its annual music conference in Bellevue, WA, October 5-8. 
Twelve acts were chosen by a two tiered judging process from a large pool of applicants. 
This year's artists are: Larry Murante (WA); The Singer and The Songwriter (CA); Honey Don't (CO); The Talbott Brothers (OR); The Wardens (Alberta, Canada); Nathaniel Talbot (WA); Dennis Warner (MN); Follow The Fox (CO); West My Friend (British Columbia, Canada); Cary Morin (CO); Reggie Garrett (WA); Radio Stranger (OR). 
More information about the artists and the performance schedule will be posted at: http://www.far-west.org/showcase2017-schedule.html as it becomes available.