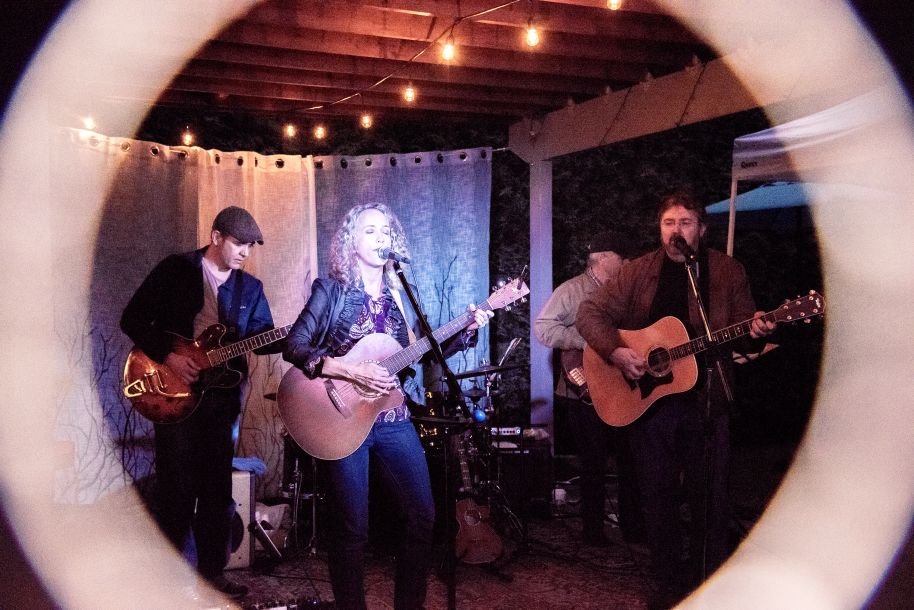 What a great Radio Stranger show. Because of the rain, it wasn't the ideal outdoor show that we had hoped for (it was sunny both the day before and the day after). But that just brought us all together under a covered overhead balcony. The Radio Stranger Band, Jean-Pierre Garau, Anders Bergstrom, Michael Henchman, and Jeffrey Koch (with special backing vocals by our host Charity James Hudnut) absolutely brought their A Game and totally rocked it. Martin John Gallagher and Joe Reed did a fantastic job with the sound install.

In addition to Radio Stranger, we heard some wonderful songs from Robin Greene-Jacobs, Ed Haynes, Michael Henchman Music, Paul Kwitek, John Manns, Jacob Moran, Chris Baron & Dors Ward of The Baron Ward and our host Peter Hudnut. A huge thank you to ElleK Photography for some very cool photos. Thank you to all of our friends and neighbors who braved the weather to come and party with us in the rain. One of the best shows ever!

Check out the Radio Stranger Facebook page for more photos.